Emergency COVID-19 Appeal
Right now, in this global pandemic of COVID-19, people with Muscular Dystrophy need your help more than ever! Muscular Dystrophy is the umbrella term used to describe more than 60 types of complex, progressive Neuromuscular Conditions (NMCs) that affect 1 in every 1000 Australians.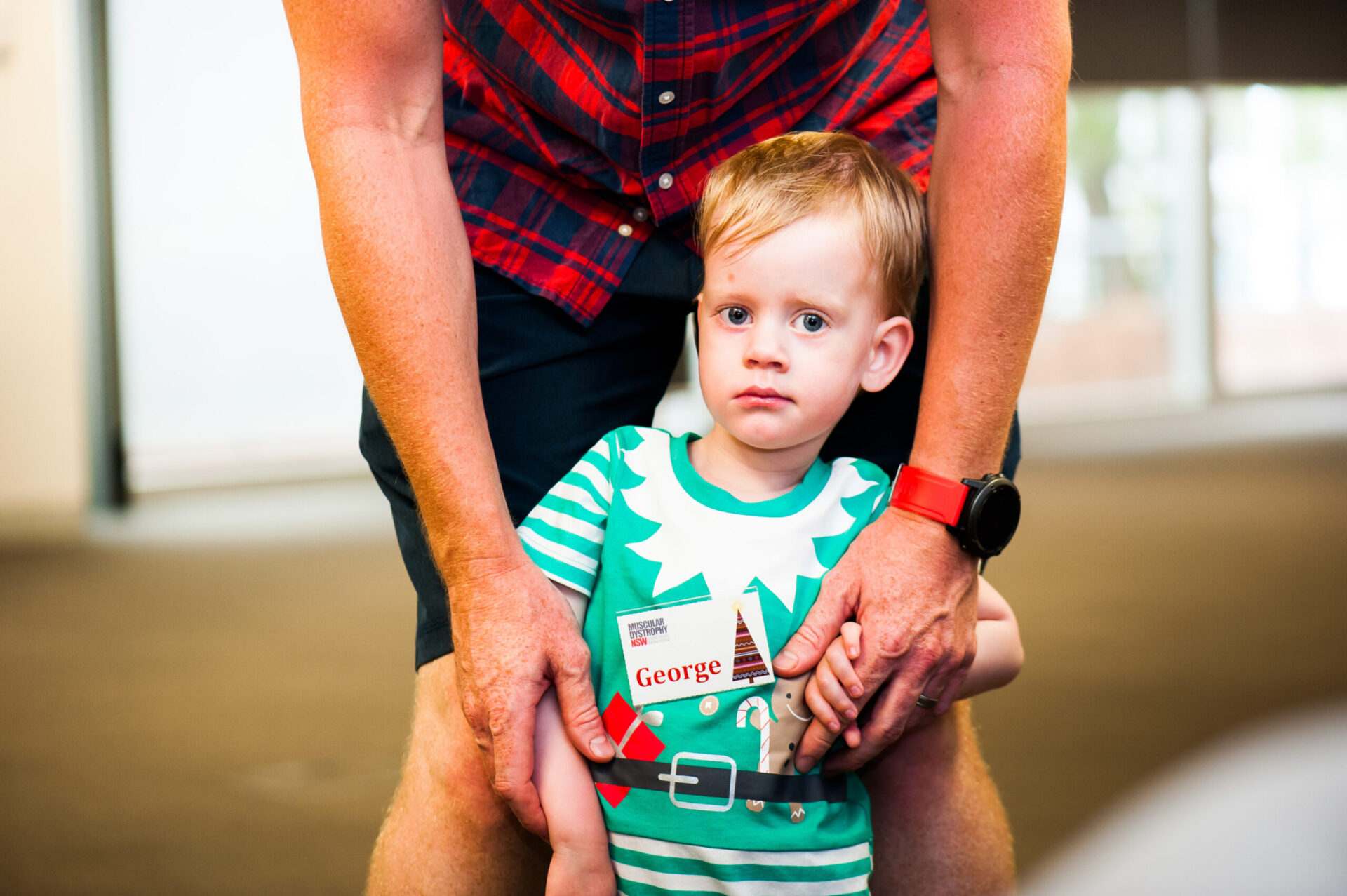 People living with neuromuscular conditions are one of the most vulnerable groups in our community during this crisis. This is due to their muscle weakness which can lead to a high risk of respiratory health concerns.
Many people living with Muscular Dystrophy no longer have the option to do their own shopping, or get outside for exercise and fresh air due to increased risks faced by them due to COVID-19. Not only do they face these challenges but they also face many other unique challenges during this crisis. People who rely on support workers to assist them cannot participate in social distancing the way other people can.
As one of our members Ellie told us "I've got high level disability needs, I have 7-8 support workers that come and go throughout the day. These people are coming into my home and I don't know where they have been and who they have been with so it is a huge risk. I've had to develop a routine of getting the carers to sanitise, put on masks and wash their hands and then they are ready to work.

I have had to spend a lot of time on the internet sourcing information and tutorials and sending emails, courses and demonstrations to my carers to ensure they are up to date. Also, shortages of PPE equipment have made it very worrying to ensure people with neuromuscular conditions are protected as much as they can be."
People with Muscular Dystrophy are experiencing more isolation than ever before and facing new challenges.
Along with this reality, Muscular Dystrophy NSW is suffering a major financial disadvantage during this crisis with the unfortunate reality of having to cancel or postpone face-to-face events such as our Mum's Retreat, Adventure Camp, Big Red Roll & Stroll and Couples Retreat. This means that people with neuromuscular conditions lose out on that face-to-face interaction which they look forward to and the organisation suffers a loss of income.
BUT, our mission is to Empower, Connect and Support people living with neuromuscular conditions, and that is what we are here to do and we won't let anything stop us!!
What support are we offering?
The great news is that our team is working tirelessly to adapt the way we deliver support and programs to our community. They are utilising technologies such as video conferencing to connect with our members and their families where we would normally be there in person.
Face-to-face programs have always been part of the DNA of how MDNSW supports our community, but as we all know, moving online is the safest way that we can connect to each other now and it allows us to continue to provide people with much needed information, support and advocacy!
We are now running more peer support groups than ever before, expanding this service to more people who are experiencing isolation and challenges due to COVID-19.
Mitch Taylor, MDNSW Client Programs Coordinator said "This is one of the few opportunities our members have to get together and help each other by sharing stories of how they are overcoming challenges they face during this unprecedented time. I feel very lucky to be able to provide support to our community during this time and look forward to continuing to facilitate these groups."
This support is now needed more than ever as people adjust to the current situation they are living in and we need your help to keep them running!
Andrew who is a member of MDNSW and has been involved in the online peer support groups told us "It is so nice to have access to a group of people that go through the same niche problems as me and issues that are exclusive to people with Muscular Dystrophy. I feel better about myself and what I'm struggling with, because of this group. I understand it's ok to have struggles and I am less embarrassed about the things I'm going through because people can relate. I wouldn't share these problems with people who have other disabilities."

"I've always liked face-to-face groups but because of COVID-19 restrictions, I don't have as much contact with other people."

"I think the peer support groups are essential and I'm grateful a group advocates for people with neuromuscular conditions like Muscular Dystrophy NSW. MDNSW does a better job than any other organisation specifically representing my needs. It's a great resource and helps with support coordination, advice and is a base for social inclusion for people with Muscular Dystrophy."
We need your help!
Muscular Dystrophy NSW is appealing to you and to your family and friends to get on board and help us to help our community in these difficult times.
Our urgency means we need support now! Please help us through donations by using the attached form or by visiting www.mdnsw.org.au and clicking DONATE.
People living with Muscular Dystrophy are one of the most vulnerable groups during this pandemic and they require your support now more than ever!
Every dollar counts, so as little or as much as you can give will go a long way to helping us support our community members. We will be forever grateful for your support during this time and so will the Muscular Dystrophy Community!