Peer Connect Info Share Meet Up
W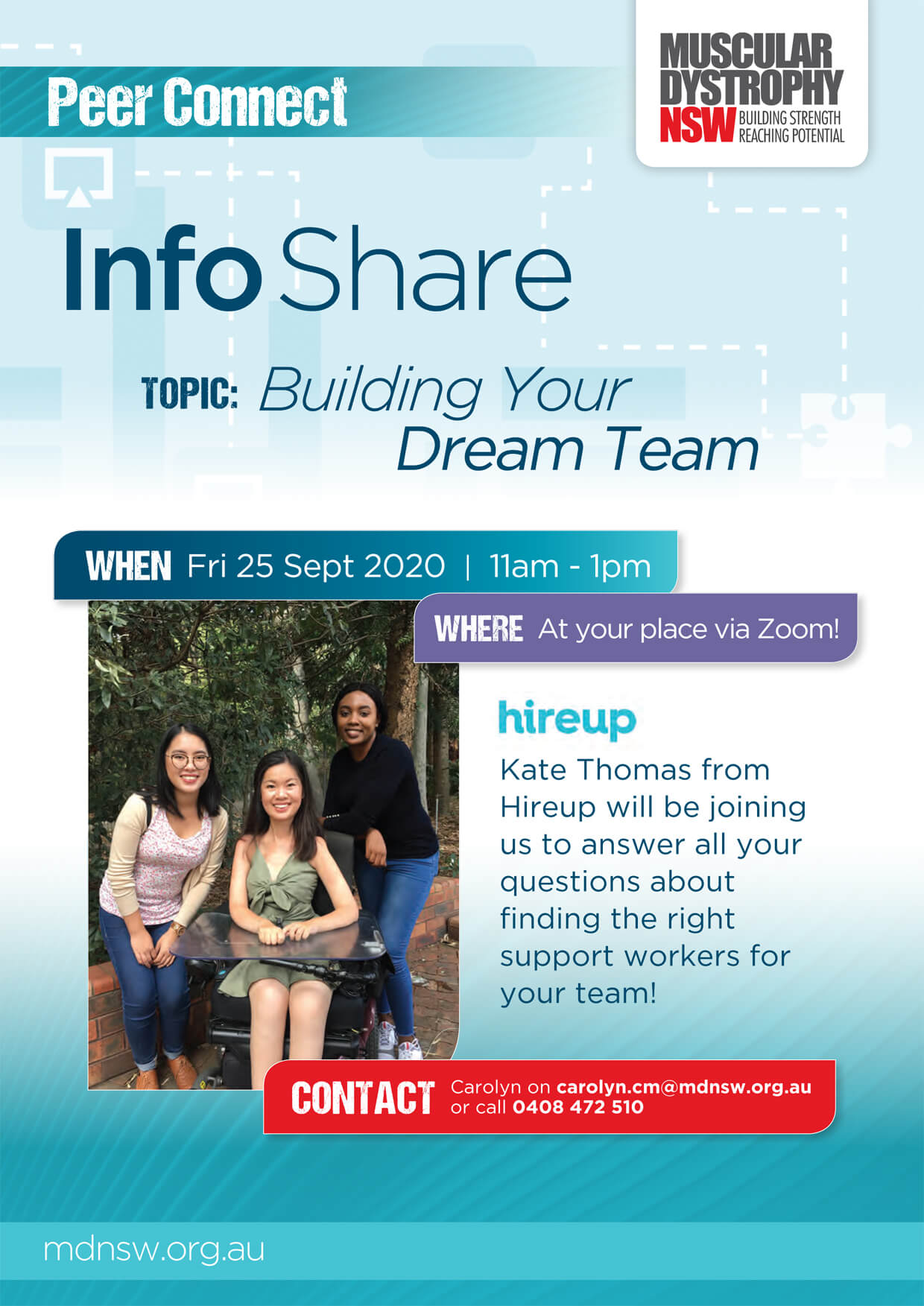 ith the theme 'Building Your Dream Team', our next Peer Connect Info Share online meet up will have guest speaker Kate Thomas, from Hireup, talking about finding the right support worker for you and helping you to build your dream team.
This is a great forum for adults with MD, particularly for those who use support workers or who are thinking of using support workers. Connect with others, share experiences, ask questions, support each other and HAVE FUN!
Date: Friday, 25th September 2020
RSVP: To register and receive your Zoom link please contact Carolyn at carolyn.cm@mdnsw.org.au or on 0409472510.