WHO WE ARE
Muscular Dystrophy NSW is a membership-based not-for-profit organisation supporting and connecting people with neuromuscular conditions (muscular dystrophy) and their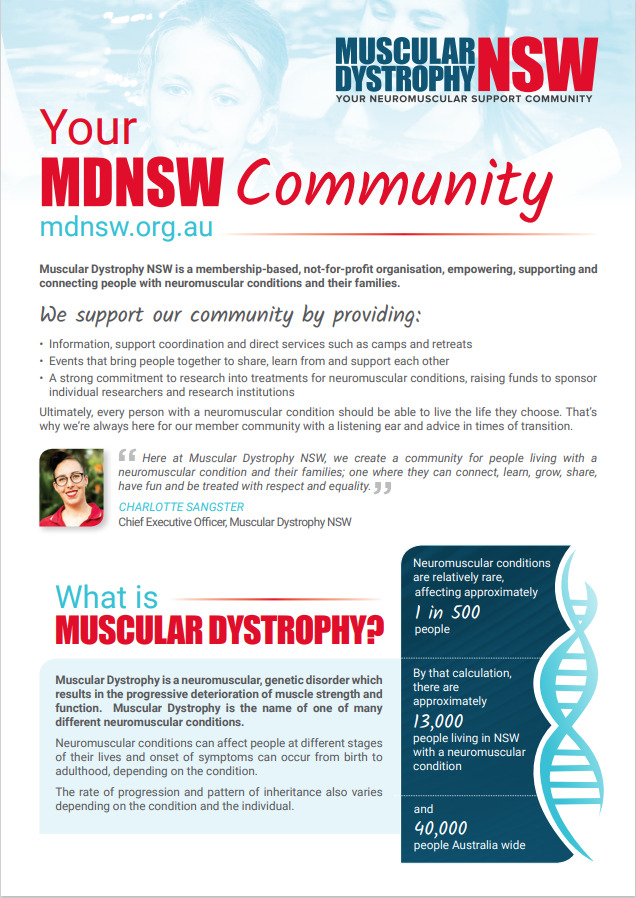 families.
At Muscular Dystrophy NSW, our mission is to empower, connect and support people with neuromuscular conditions, and be an effective advocate for the neuromuscular community.
We achieve this by providing:
Information, support coordination and direct services such as camps and retreats.
Events that bring people in our community together to share, learn from and support each other.
A strong commitment to research into treatments for neuromuscular conditions, raising funds to sponsor individual researchers and research institutions.
Download our Organisation Overview for further details.