WHAT WE DO
At Muscular Dystrophy NSW, our mission is to empower, connect and support people with neuromuscular conditions, and be an effective advocate for the neuromuscular community.
We achieve this by providing:
NDIS funded support coordination for clients with neuromuscular conditions
Events that bring people with neuromuscular conditions together, and/or their families, like our popular camps for kids, short stays for adults and peer support groups
Up-to-date and accurate information for people with neuromuscular conditions and their families
Programs such as the Duke of Edinburgh Award that empower our community to build strength and reach their potential
A strong commitment to research into treatments for neuromuscular conditions, raising funds to sponsor individual researchers and research institutions
An annual Neuromuscular Information and Research day, which provides an opportunity for learning and questions – connecting people living with neuromuscular conditions with researchers, medical and allied health professionals
Training to educate health professionals, service providers and students about neuromuscular conditions
Opportunities to help raise much needed funds to support our community through MDNSW programs and services
---
Our Commitment to your Safety
As a registered NDIS Provider, MDNSW is committed to providing quality services and programs for all our clients and members.
We do this by having systems and policies in place so that everyone understands their job and how to best support our clients and their families.
Read more about our systems and policies.
---
Specialised support for people with neuromuscular conditions
People with neuromuscular conditions and their families face unique challenges and have distinctive support needs due to the progressive nature of their condition. The vulnerability of clients to respiratory conditions and the frequent need for ventilators also creates challenges for mainstream services.
We understand and can anticipate the support needs of people living with neuromuscular conditions and their families.
---
Quality Assurance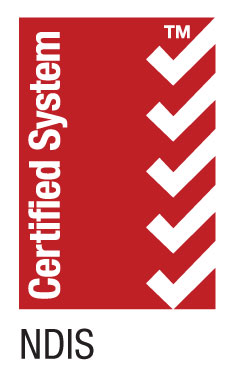 MDNSW is certified with the NDIS through a rigorous audit process which takes place every 18 months. This process reviews our governance processes, policies and procedures to ensure we are providing quality services to our clients.
---
Research and scholarships
MD associations around Australia fund a range of research projects over a broad spectrum of leading areas of research. Grants are awarded following careful assessment by scientific advisory committees and some have led to important breakthroughs in treatment of neuromuscular disorders.
In 2018, MDNSW awarded the Sue Connor Scholarship, a full-time postgraduate scholarship to a qualified candidate to undertake research studies leading to a PhD. The proposed research has to demonstrable current or future benefit to people living with neuromuscular conditions, and align with MDNSW's strategic directions.
---
Contact us to learn more about our supports and programs
For a quote for services under your NDIS plan or if you would like us to provide Support Coordination for people with neuromuscular conditions please contact us on 02 9888 5711 or email info@mdnsw.org.au