Latest Peer Connect Calendar out now!
Connections are important! Getting information, ideas, encouragement and support from your peers is so valuable!
Groups we run in the Peer Connect program:
Power Hour – for powerchair users 18-30 years old
Mums' Wine and Chat – for mums and carers of children with MD
Info Share Online – a monthly topic-based group for adults with MD as well as family members and carers
FSHD Friends – a group for people living with FSHD
SMArties – a group for people living with Spinal Muscular Atrophy (SMA)
Duchenne Families – a group for family members of people with DMD
Limb-Girdle MD – a group for people living with Limb-Girdle MD
Myotonic MD Meet-up – a group for people living with Myotonic MD
Peers in Action – a chance for people with MD and their families to get together for an activity, connect and have a bit of fun!
Peer Connect retreat – Get away for the weekend with your peers and enjoy a relaxing, fun time making new friends and catching up with old ones!
You can view our Peer Connect Calendar giving you a complete overview of our meetings planned for the next three months!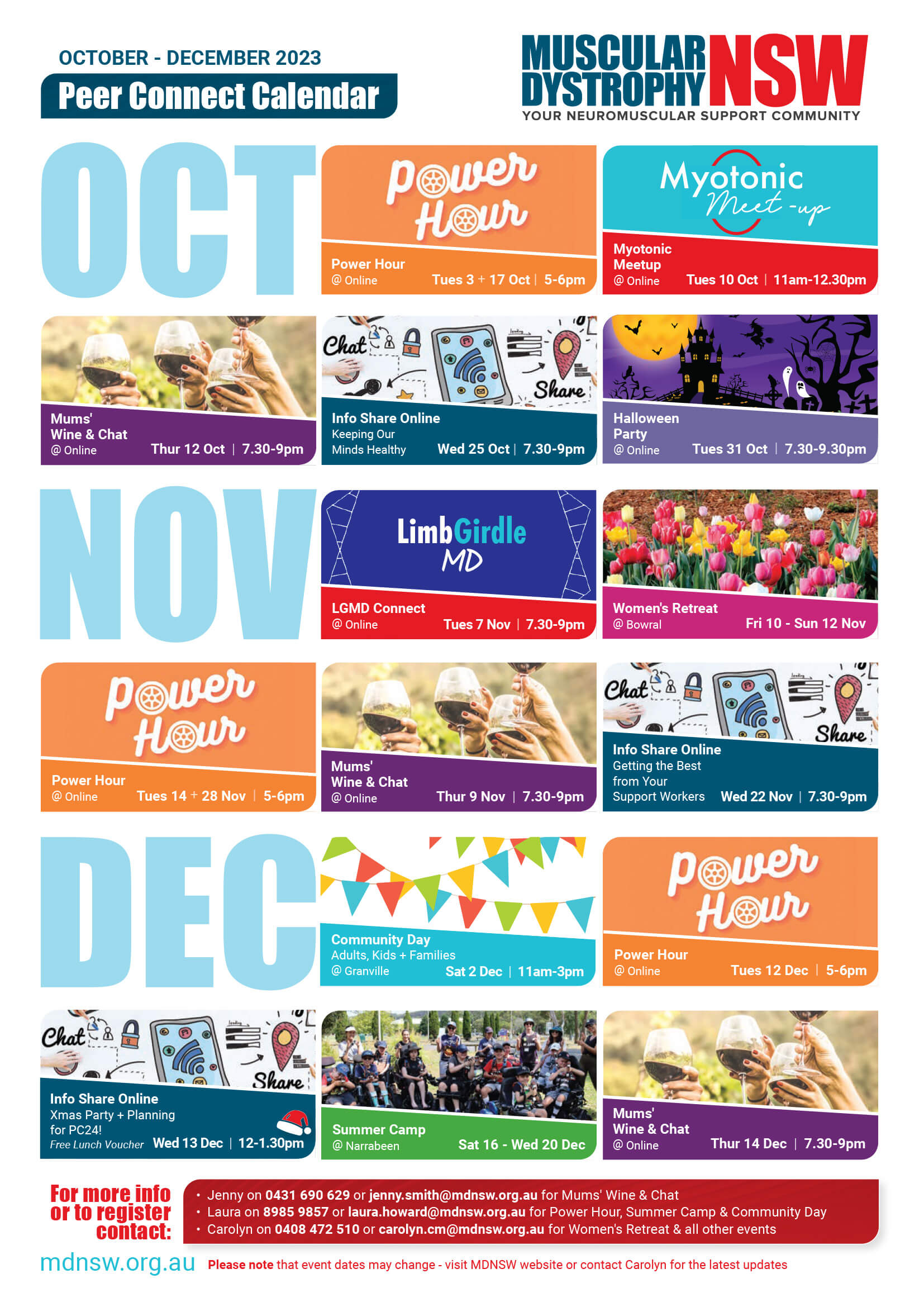 You can also find out what's on for the upcoming few weeks on our Events page.