Be a hero to kids with Muscular Dystrophy.

Donate now to Keep their Only Camp Going.
Without this camp, Connor has no camp. Help Keep it going for him.
I recently asked Connor's mum what she'd do if she met someone who donated to Connor's camp. Here's what she said:
"…I might cry. I'd probably just want to thank them for giving Connor a chance to be in a place where he wasn't the odd one out. He was with his own, he was hanging with his own peeps – meeting a best friend. I'd probably show them a picture of him at camp. He's so handsome. I'd just thank them for that opportunity."
Thank you for choosing MDNSW for your Tax Time Donation.
We're hugely thankful when you make a gift to our tight-nit community.
Your gift today goes directly to giving NSW kids and families facing neuromuscular conditions:
Access to better treatment options

Stronger community ties

Educational resources and support

Advocacy

Fuller lives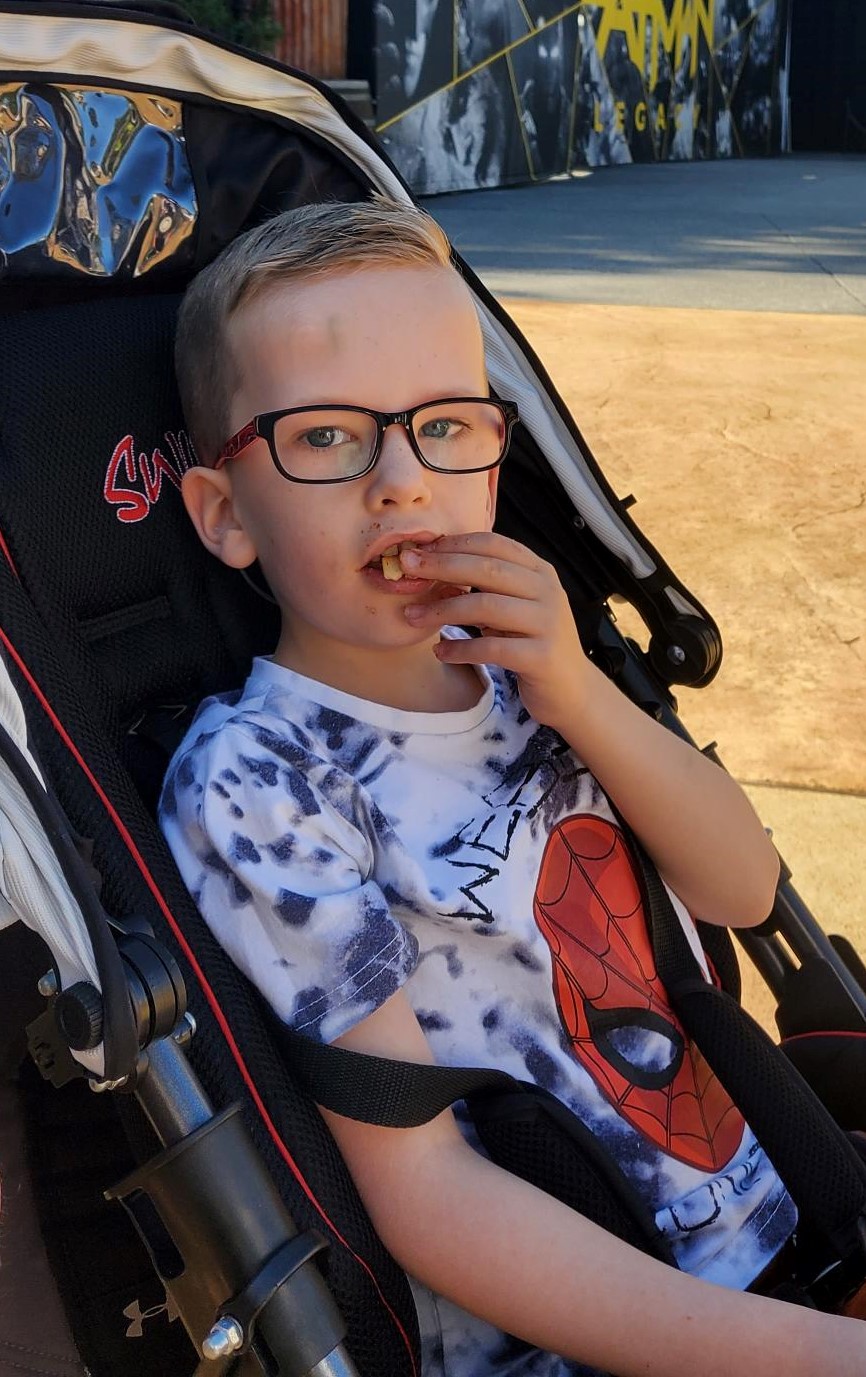 For kids like Connor, that means having a camp to go to where they can have fun.
(A welcome relief from their weekly routine of doctors' appointments, physical therapy, speech therapy, and other medical requirements.)
Connor – who has a neuromuscular condition – went to the MDNSW Adventure Camp for the first time recently and because of supporters like you…
…he met his first ever real best friend, George.
That's MASSIVE when you think about it.
What value would you put on the confidence, laughs, fun and smiles that came with your first bestie?
Ten dollars…twenty dollars…a hundred dollars?
We're the only charity in NSW hosting camps for kids with neuromuscular conditions.
Without supporters like you, our camps don't happen.
Your generous gift before June 30 will help camps survive, offering more valuable experiences, memories and lifelong friendships to more kids like Connor.
I know he deserves it. You do too.
The only issue is whether we can both afford it.
Make your donation today and I'll rush your funds through for the next Adventure Camp in December!!!!!!!!!!
It doesn't take a lot to make a huge difference. It takes a little from everyone.
And let me tell you this: the kids at camp are always smiling – whether they're doing arts and craft, racing carts, kayaking, playing sports, visiting the zoo or even snow skiing – you name it, they can do it!
Your gift today goes directly to giving kids facing neuromuscular conditions and their families: better treatment options, stronger communities, and fuller lives.
Thank you again for your donation. I know that Connor's smile as he arrives at the next Adventure Camp will be well worth it.
Yours in friendship,
Charlotte.