THE STAR SHINES IN SYDNEY
This story first appeared in Talking Point, Winter 2015 issue
Our first retreat exclusively for adults with a neuromuscular condition and their partners was a huge hit!
"We wanted to sincerely thank you for organising such a FABULOUS couples' retreat for us last weekend at The Star. Steve and I had such a lovely time getting away from our structured routine, having a 'little romance' and meeting all the other wonderful couples!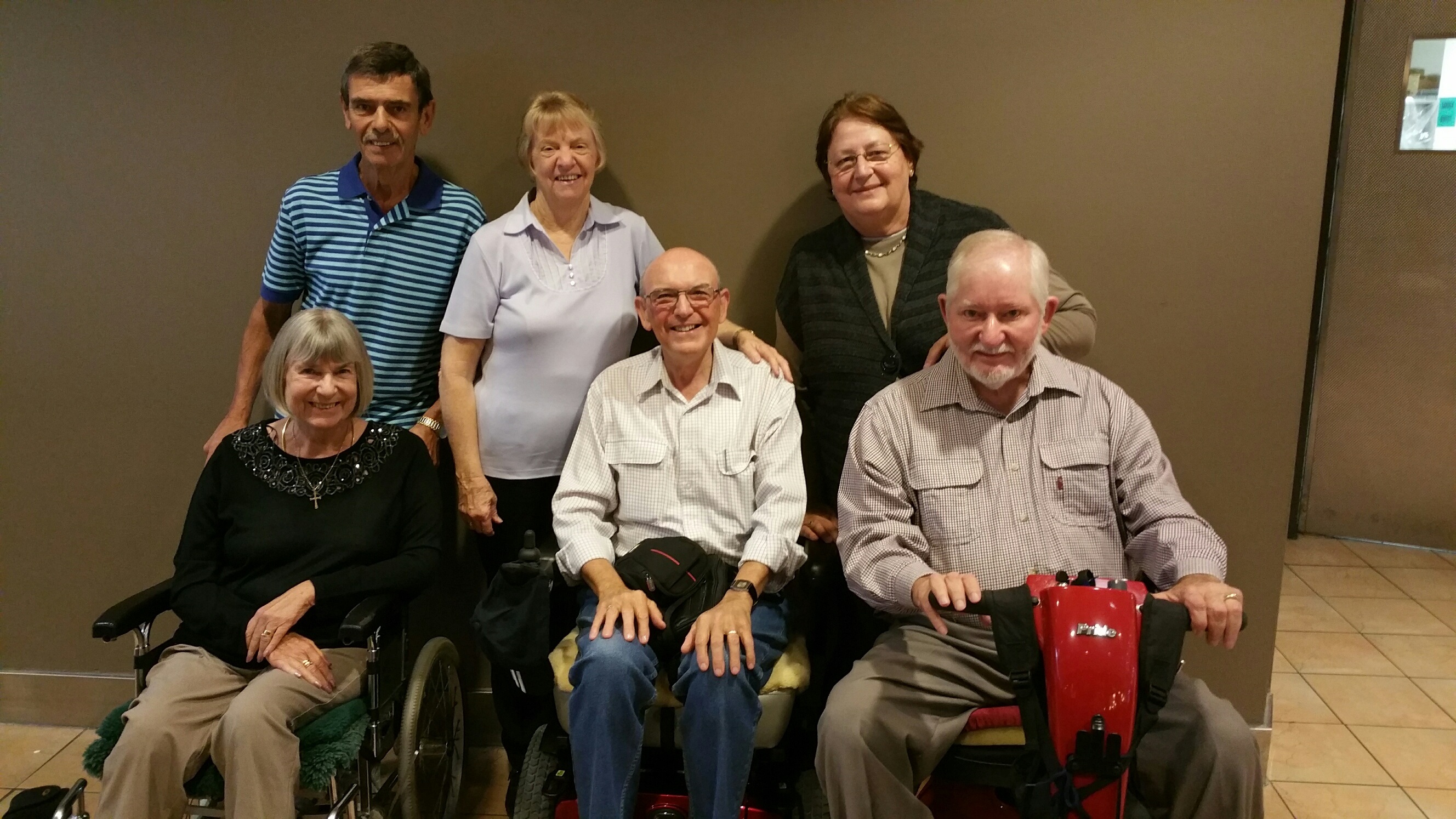 The rainy weather didn't affect us at all as The Star venue was all inside and so very accessible. Our carers who assisted over the weekend were also very impressed with everything; thank you for accommodating them also. Overall this experience was an 11/10 and the effort you made to make it all work smoothly is very much appreciated.
I hope that we can continue to offer these powerful and truly valuable experiences for our families. There was something quite special about bonding with other couples who live with NMCs. Thanks again, you are, quite simply, MARVELLOUS." – Carolyn and Steve [Metro]
---
"Wow wow wow – there's not a lot else to say! Tom and I had the best weekend! How on earth you organise such wonderful occasions that all go off so well and smoothly is beyond us. It must be very rewarding for you all to know how we all appreciate that effort involved and how grateful we all are for such a caring organisation as MDNSW.
The restaurant, Black by Ezard, was excellent with great food and wine (especially the Moet!). Thanks Loretta and Jenny (Madge) for the great table planning. You must have known how well Tom and I would get on with others at our table – we really have made good friends. The performance of 'Les Mis' at the Capitol Theatre was fabulous; we enjoyed it so much. It was great for us all to get together in such a relaxed atmosphere and get to know each other, swap stories and share the problems we all encounter in our daily lives.
One thing came shining through – we all feel we are so blessed to be part of such a great and caring organisation as MDNSW and an organisation is only as good as the people who work there." – Carole and Tom [Far North Coast]
---
"We wish to thank MDNSW for providing such a wonderful, exciting and exhilarating weekend. The planning and execution of the event was carried out in a most professional and constructive manner. No doubt this will ensure that great benefit will be gained in many aspects of life by all of us who were there. Keep up the great work!" – Margaret and Glenn [Metro]