George and his adapted ride-on car
Power mobility use can be beneficial in children as young as 18 to 20 months old but current options (such as power wheelchairs) are very expensive, heavy and bulky in child-sized environments. They also limit eye-to-eye interaction with children their own age.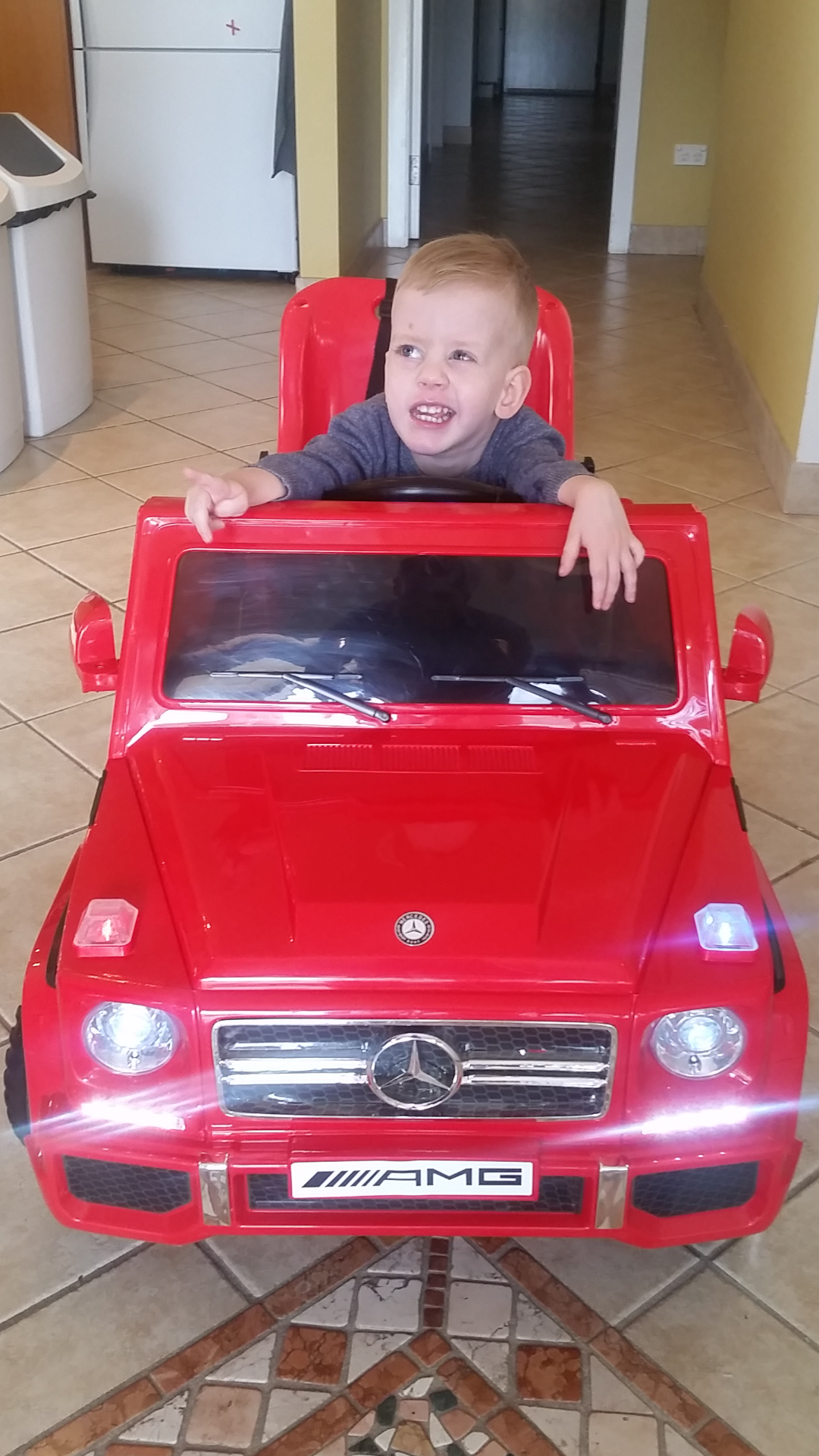 Over the past year MDNSW has sponsored the purchase of five ride on cars for children that were modified by Technical Aid to the Disabled (TAD) to allow the children to control the car using a joystick, like those used in a power drive wheelchair.
We spoke to George's dad about how this came about and the impact of the car on George's life:
"We were referred to TAD (who adapt the cars) by Helena Young, who is the Occupational Therapist at the neuromuscular clinic at Westmead Children's Hospital. Following Helena's recommendation our key worker contacted TAD, who came to our home to conduct an assessment. They then sourced and adapted a car that was appropriate for George's needs. George currently mobilises using a walking frame, but he is not able to use it on the grass. The biggest impact the car has had for George is that it allows him to independently play on the grass for the first time. The car has speakers that play his favourite music while he's driving, which makes it extra fun. He enjoys sharing the car with his cousins and friends. It's also a fantastic training tool, such that when he finally does get a power wheelchair, he will be familiar with using a joystick to move. Many thanks to MDNSW for funding the car for George!"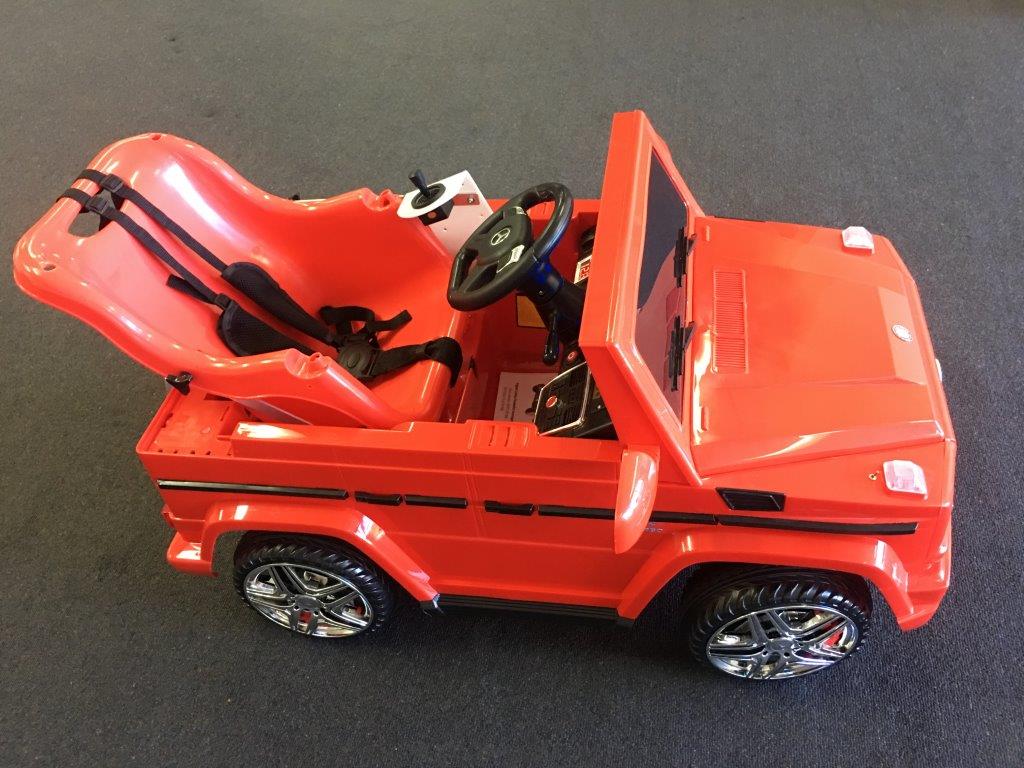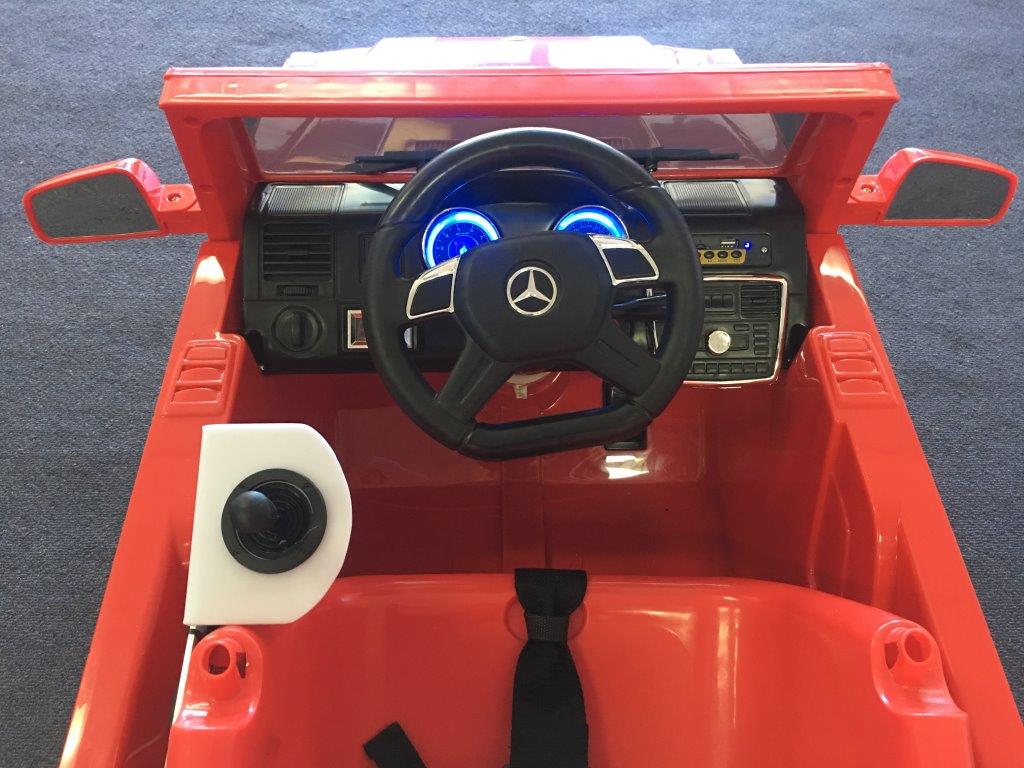 This was only possible through the generous support of our donors, in particular please join us in thanking Vladimir, Irina, Marival and Alex D'jamirze who helped make this happen!
---
This story originally appeared in Talking Point Summer 2018 issue.
Technical Aid for Disabled (TAD) are an innovative organisation that help design and build customised assistive technology for people with disability. For over 40 years their skilled volunteers (often retired engineers) and in-house therapists have delivered 30,000 pieces of affordable, specialised technology and equipment. TAD also provide the Freedom Wheels adapted bicycle program.