On the Town! Booking Tickets to Accessible Venues
When booking accessible seating for concerts, theatre shows, sporting events and other shows, you will often need to contact the venue directly or call a specific number.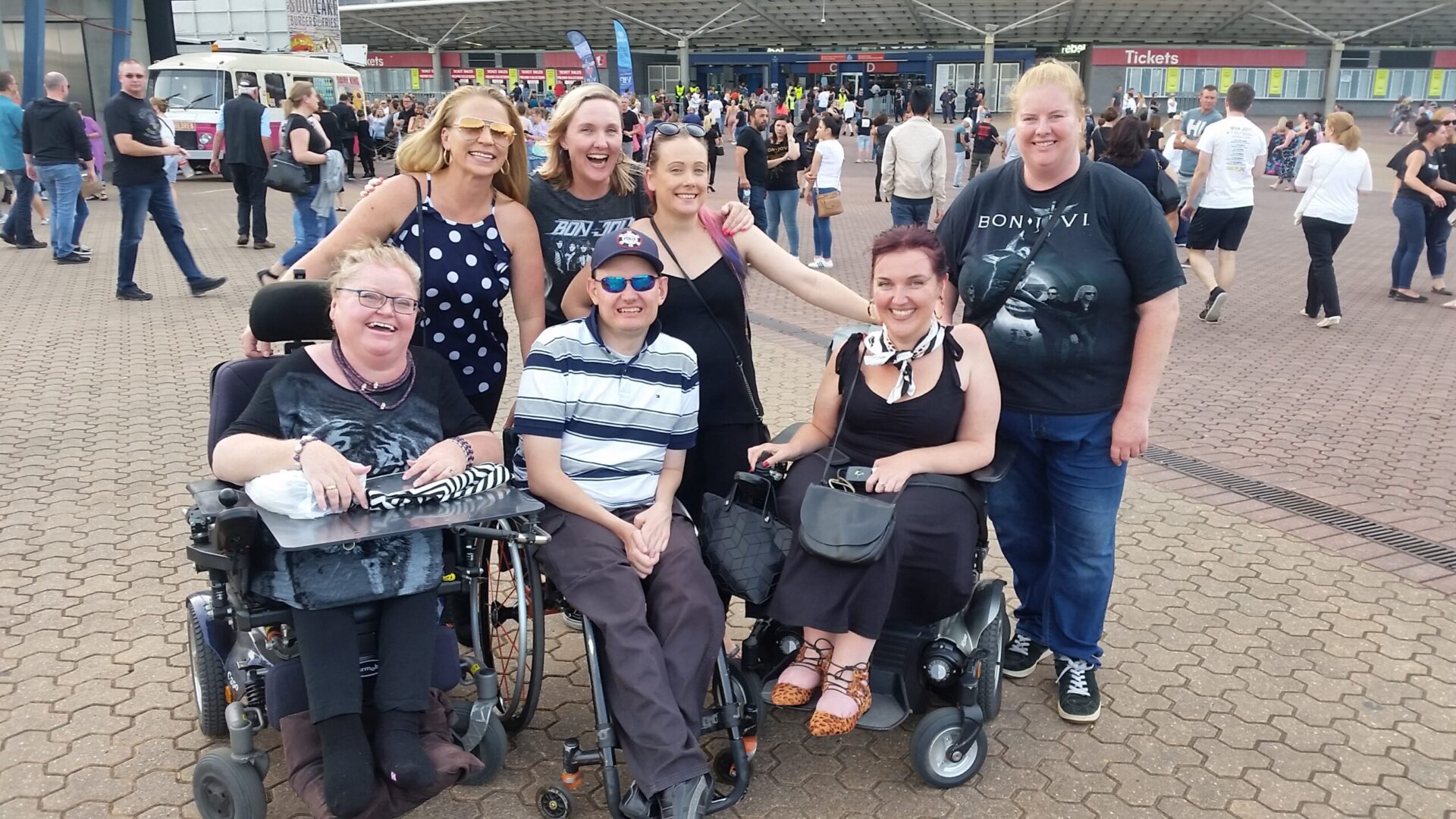 This means you can discuss your requirements with the venue more directly. It's rare that you can book accessible seating online, but there is some advocacy occurring to try to change this.
For more information about Ticketek's policy, see their information page, How do I book an accessible seat?
The NSW Companion Card program is for people with significant and permanent disability who have a lifelong need for a high level of care to participate in community events and activities. The Companion Card allows a person's carer free entry into participating venues and events.
Venue booking numbers
ANZ Stadium

– call Ticketek Special Needs Hotline 1300 665 915

Qudos Bank Arena

– call Ticketek Special Needs Hotline 1300 665 915

Sydney Cricket Ground

– call Ticketek Special Needs Hotline 1300 665 915

Central Coast Stadium

– call Ticketek Special Needs Hotline 1300 665 915
Bank West Stadium Parramatta – call Ticketek Special Needs Hotline 1300 665 915

Luna Park Big Top

– call 1300 BIG TOP

Newcastle Civic Theatre

– call 02 4929 1977
Newcastle Entertainment Centre – call 02 4921 2121
Orange Civic Theatre – call 02 6393 8111

Sydney Lyric Theatre at The Star Casino

– call 02 9509 3600
Sydney Opera House – call 02 9250 7777
The Capitol Theatre, Haymarket, Sydney – call 02 9320 5000

The State Theatre, Market St Sydney

– call 02 9267 3234

Enmore Theatre

– call 02 9550 3666

Metro Theatre

– call 02 9550 3666
The Concourse, Chatswood

– call

02 8075 8111
Evan Theatre Penrith – call 02 4720 5555

V8 Supercar Australia Events

– call 1300 665 915

Comedy Store

– call 02 9357 1419