A Tribute to Michael Neary
22/11/1962 – 02/11/2019
Michael Patrick Neary was born 22 November 1962 and was a happy, adventurous, sporty child who grew into a happy, adventurous adult with a passion for skiing, music, sport and his family. After graduating from university he began a successful career in the IT industry both in Australia and several stints in the UK.
It was during one of these periods in the UK in 1989 that Michael and I met. We shared a love of seeing live music and travel and had fantastic times living in London, skiing in France (where Mike very patiently taught me to ski) and travelling through Europe. When we both returned to Australia we married in 1994 and began our family and still continued to travel when we could.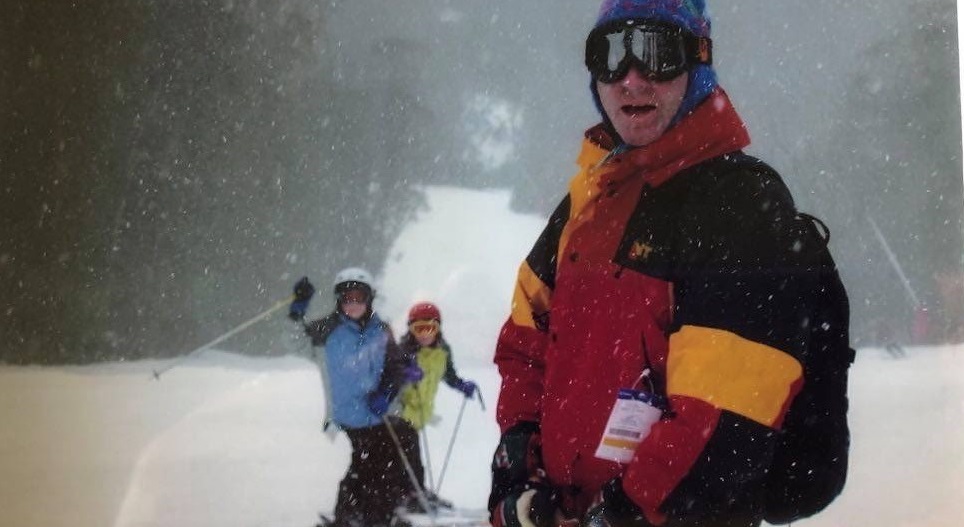 Michael was a loving son, brother, husband and Dad and had some great mates who still got him out to see the Waratahs and Wallabies. He loved to dance and had a cheeky and sly wit. Michael was diagnosed with Myotonic Dystrophy type 1 in 2008.
While times were challenging, Mike never lost his adventurous spirit and we continued, with our two children, to enjoy travel adventures and live music. Mike died suddenly whilst in hospital on 2nd November, 2019. We miss him every day.
Submitted by Tracey Neary, Michael's wife.