Women Sparkle and Shine at the MDNSW Women's Retreat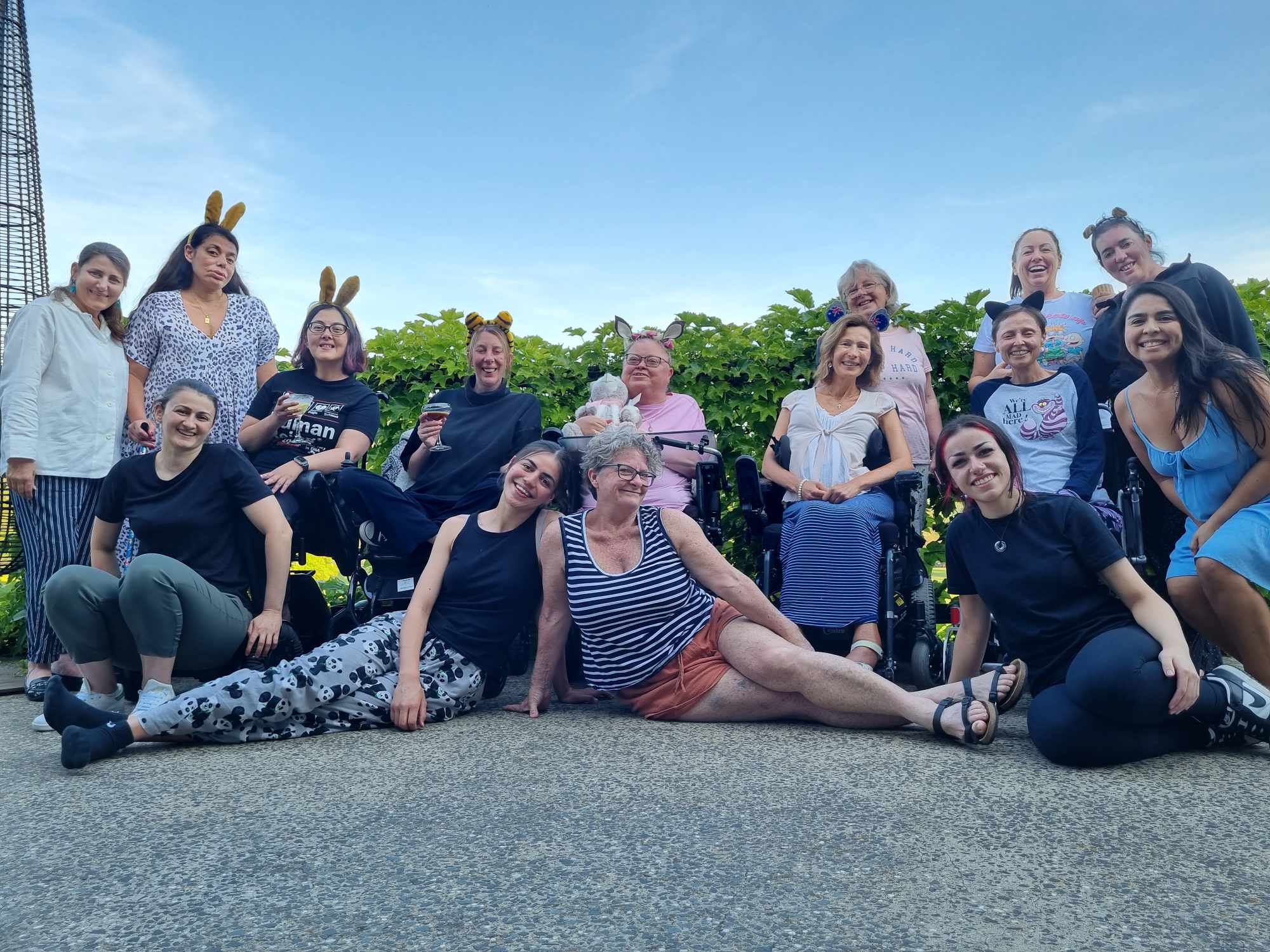 Last weekend, a group of 8 women living with NMCs and their support workers came together for the 2nd MDNSW Womens' Retreat at the familiar yet newly branded Park Proxi Gibraltar Bowral. What a very special time, full of laughs, tears and life-changing experiences for the women who participated.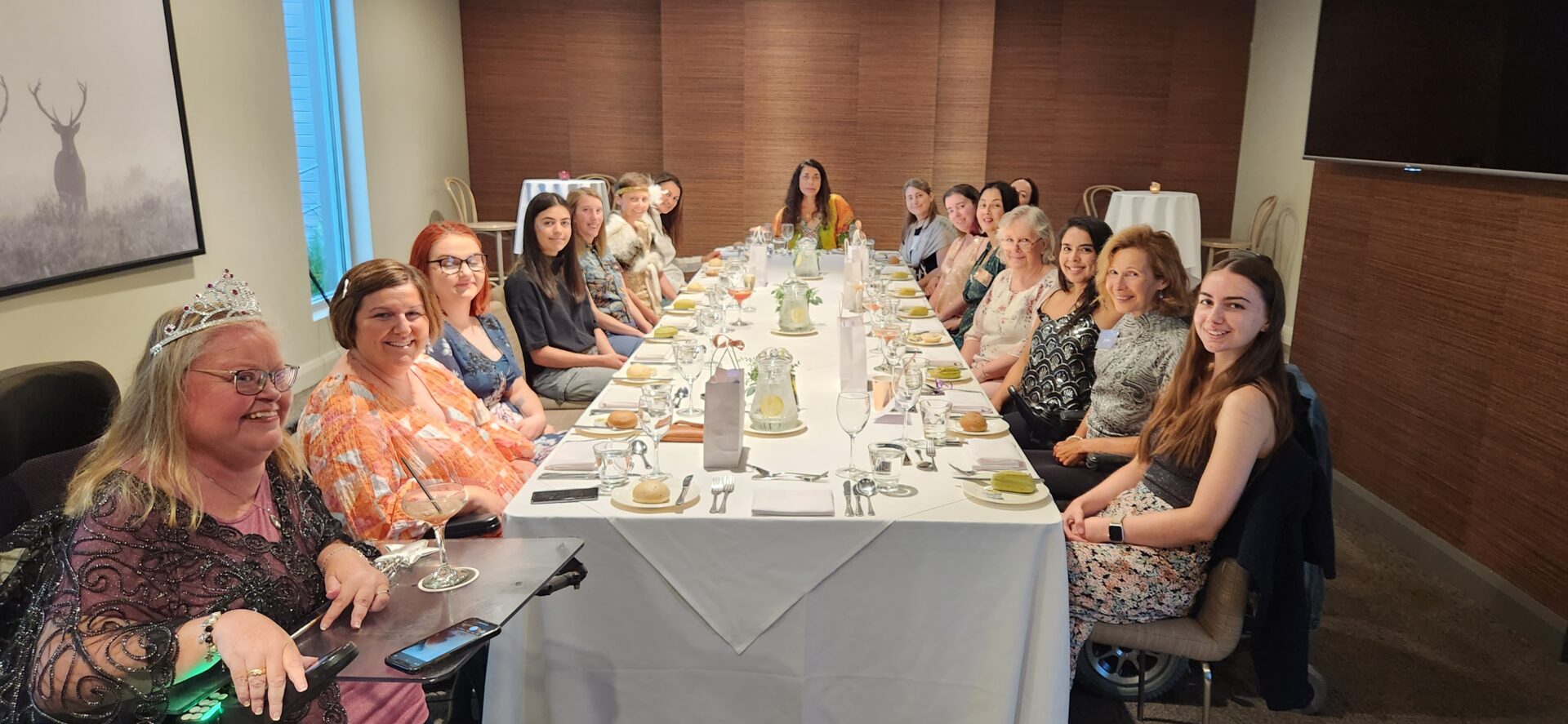 Our theme for our welcome dinner was 'Sparkle and Shine'. We shared a delicious three-course meal making connections and celebrating sisterhood. The ladies loved their goody bag with a perfume and rose gold personalised nametag with matching cup and straw! The food was superb, and the service was impeccable, especially from our favourite waiter Ricky Martin! After sharing a bit about ourselves and what lights us up, it was clear that Karaoke was the perfect after dinner activity. What a hoot! And our ladies can sing, everything from Lady GaGa to Tay Tay, ABBA and Fleetwood Mac! Later that evening the women shared their lives, the positives, challenges and the strengths within – we certainly have some remarkable women in our NMC community.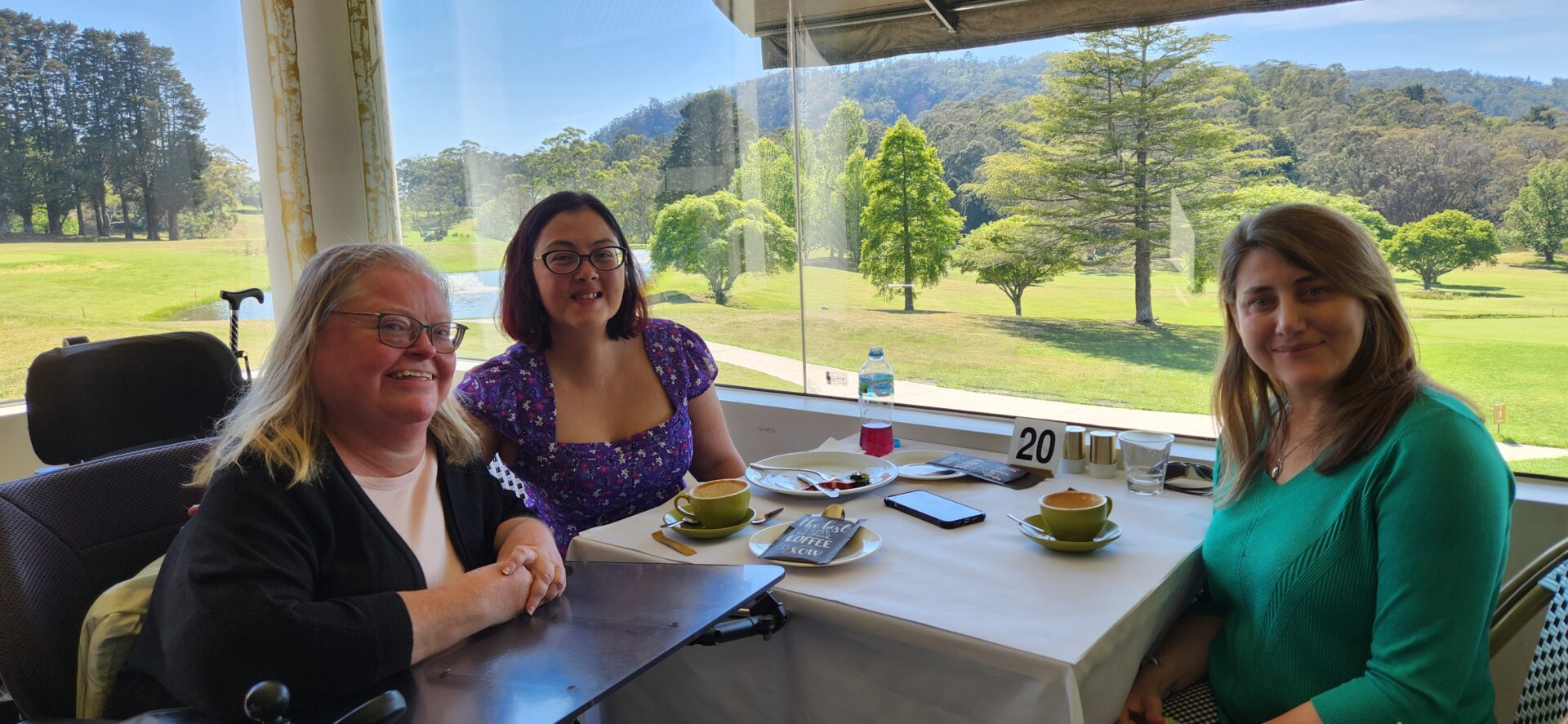 The buffet breakfast was served with lots of chatter and spectacular views! It was a warm and sunny day so we headed off to town for the markets and some Chrissy shopping. Some of the group were nervous about the 7km round trip (by wheelchair) and navigating rocky roads and unfamiliar areas, and some of the group travelled by car, but we all managed to test out our wheels, be safe and stop and smell the roses!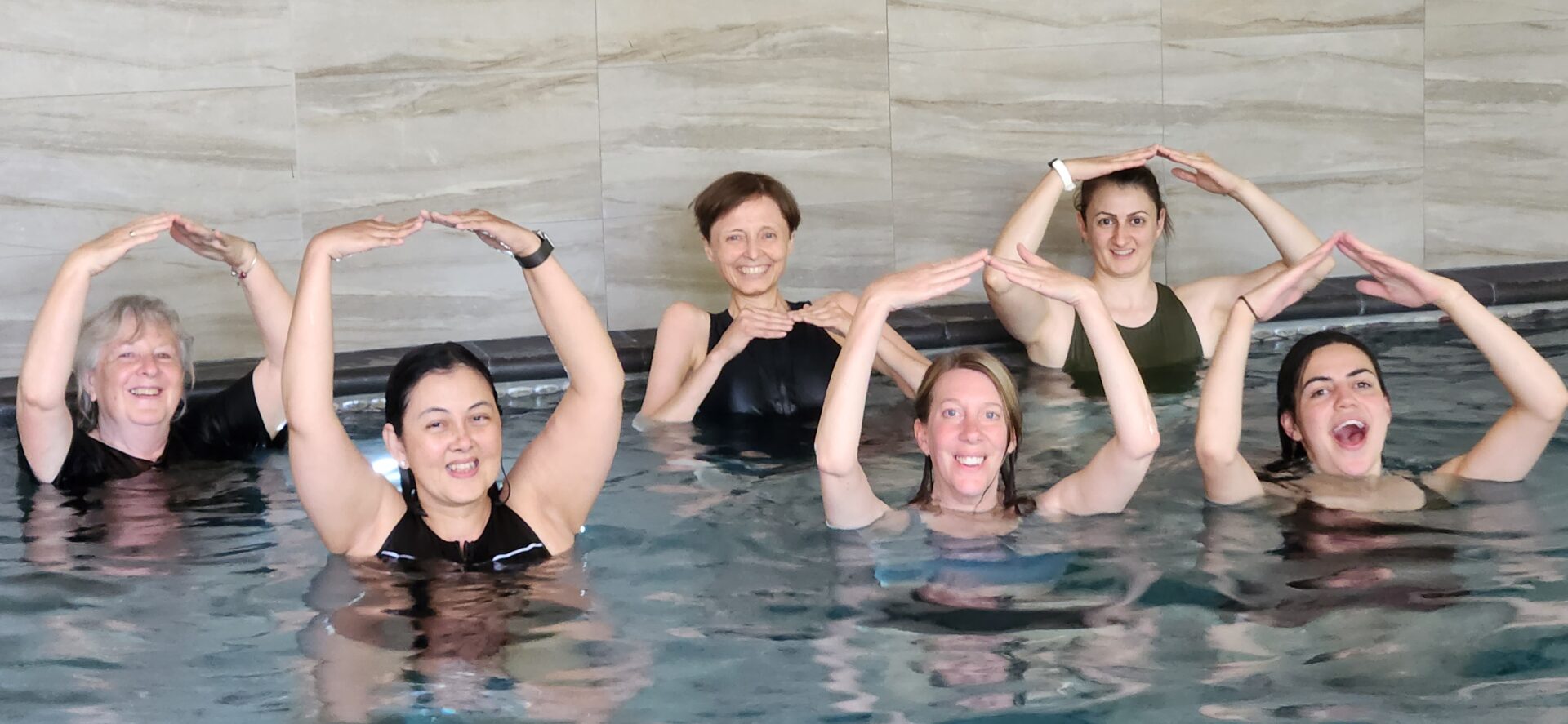 After a good rest and dip in the heated pool for some, the entire group loved getting creative making Christmas cards and decorating jars – including the very popular "sorry jar"! Some participants made the most of Happy Hour with cocktails on the balcony (what happens at Retreat stays at Retreat!), before our Pizza, Pasta and Pyjama Party. Laughs came thick and fast at Games Night playing charades and listography and ending the night with a heartfelt sharing of our proudest achievements in life.
The retreat created a special supportive space that participants were able to share the highs and lows of life, without judgement or explanation. The women lifted each other up and shared tips, life hacks and valuable ideas were exchanged. Unfortunately, the toilets at the hotel were unusually low which made it difficult for some participants so we will share the feedback with the hotel and pack the handy equipment next time! A small group went on an adventurous wheel around the grounds of the resort, testing out each other's mobility devices and sharing the pros and cons of certain models and brands. Another participant travelled for the first time with a hoist and learnt about using bed raisers and other handy technology. Here is some of what the participants shared about their MDNSW retreat experience:
I think it was nice just to be able to do all the normal stuff like going to the markets and forget about what we are going through and all those challenges. Stopping at all the gardens, looking at all the flowers, and meeting all you lovely ladies, that's wonderful!
What I got out of the retreat was reassurance from being with women who really understand what I'm going through, which empowered me to stay positive and keep fighting. That encouragement really gave me much-needed confidence to dig deeper and see ways through the challenges.
These kinds of retreats give us more power and confidence than if we went on our own, as its terrifying, you don't know how its going to be, what you need to take, so I think we learn more from each other than the internet.
For me its all about connections and supporting each other and learning from each other. When I came last year, it really gave me confidence, disability confidence and made me realise my life is still worth living, despite all the challenges.
Not only did I get to meet all the ladies and have really enjoyed getting to know you all, but to see that everyone's OK. I was nervous that people would not be coping, but everyone looks so well and is doing so well, so it makes me feel that what I have to deal with inevitably down the road, it won't be as bad or as scary as I might think. It gave me reassurance and the opportunity to meet other people that are like me. It's definitely something that I would do again.
I'm going to just say thank you for putting this on. This was my first retreat and I loved it! Its great to meet everyone and get to know each other's ups and downs and how we can get through things, and you know we are all champions. Its great to see each other's accessories and that we are from all over Australia so hey, I'm going partying!
Seeing everyone's resourcefulness has inspired me to think of things a bit more differently, out of the box. Trying out the scooter and the walker and the bed raisers these are all things I've seen online but didn't want to waste my money if it doesn't work, so seeing what works and what doesn't work is really helpful. And just friendship is really important, cos its really hard to make friends these days. It was hard before COVID, its now even harder, and its harder as you get older, and it takes energy to make friends. So the peer connection is so important for mental health, and I love every single one of you guys, and laugh, I don't think I've stopped smiling this whole weekend, so thank you Carolyn and Jenny.