JUST CHILLIN' ON THE NORTHERN BEACHES
This story first appeared in Talking Point, Autumn 2019 issue
I'm sure I speak for everyone who came to the Young Adults' Retreat from 1 to 4 February that it was an amazing weekend away!
The feedback has been really positive, and it was so successful we're certain it will be an annual event. This time fourteen young adults made the trip, with some travelling from as far as Canberra, Wagga and the Hunter region.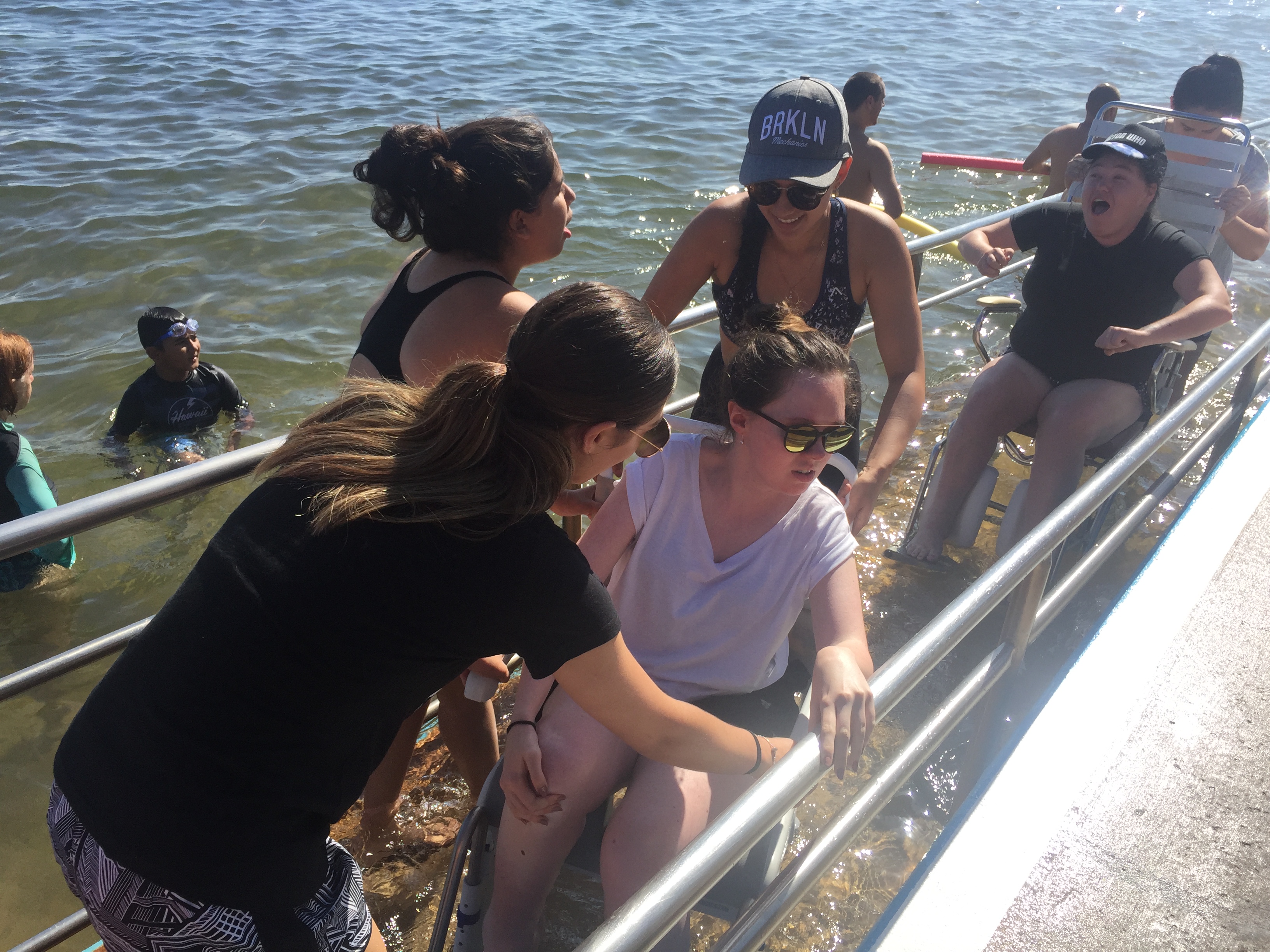 We planned the Retreat to provide a similar atmosphere to our December camp for kids – but with age-appropriate entertainment. I think we achieved that!
Besides all the planned activities, the weekend gave everyone a great chance to spend time with old friends. It was also an opportunity to get out amongst it and experience some of the colour and action the Northern Beaches has to offer.
We had dinner and drinks at the legendary Newport Arms, swam in the famous Collaroy Rockpool, and went for a wander around the Manly Markets for a bit of retail therapy and lunch plus more.
On the last night we all chilled by a fire, reminiscing about the great time we'd had, while DJ Wheels played some awesome tunes.
If you're aged 18–30 and you're living with a neuromuscular condition, we encourage you to start thinking about the 2020 retreat right now – especially as it could be covered by the NDIS.
Just remember, if you don't already have funds available under your NDIS plan, it might take some time to get them organised.
To find out more, please contact Mitch or Jenny by calling 02 9888 5711, or emailing mitch.taylor@mdnsw.org.au or jenny.smith@mdnsw.org.au