In the midst of a pandemic, time is precious for those with a progressive condition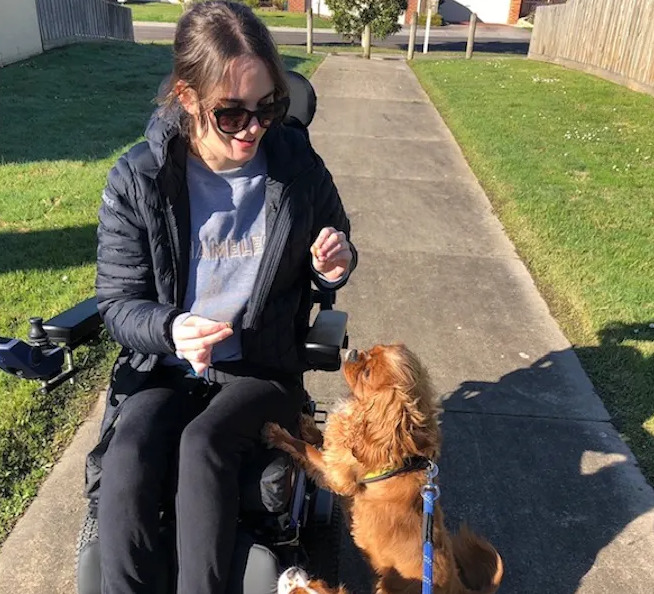 People living with a disability can have altered, or even shortened time limitations. As society's collective sense of urgency to seek new experiences, goals, growth and connections builds, those with a progressive condition, or an unknown prognosis, may not have the luxury to wait. The pandemic has introduced unique barriers, lockdowns and restrictions that have temporarily limited our options and affected the experience of accessing crucial healthcare.
Living with a rare neuromuscular disorder that has slowly progressed over time, I know the need for planning ahead and adapting to make the most of a situation. Each time a symptom changes, I must recalibrate my 'normal'. This builds a level of resilience and clear understanding of impermanence. However, no one could have foreseen or planned for the way this pandemic has affected our world.
In some ways, life has completely halted. Many of us are feeling an odd sense of déjàvu, or losing track of days. We've also skipped milestones and longed-for moments. For a person who may have less time, or where quality of life may change quickly, these missed opportunities can bring a profound sense of loss.
The options around how you choose to spend precious time are further impacted when you are a 'vulnerable person' – where the potential negative effects of the virus on long-term quality of life could be significant. This continues to be a precarious balancing act, as we move towards COVID becoming an endemic virus.
The restrictions on supports allowed to attend medical appointments and hospitals is another factor for wellbeing. Medical facilities can be a vulnerable and isolating space, where we are in dire need of familiar comforts, connection and touch. I'm fortunate to have my mother as my full-time carer, allowed to stay with me during most of my healthcare access visits. I cannot emphasise enough the positive impact this had on my mental health, sense of security, safety and physical wellbeing, as she knows my needs better than anyone else could learn.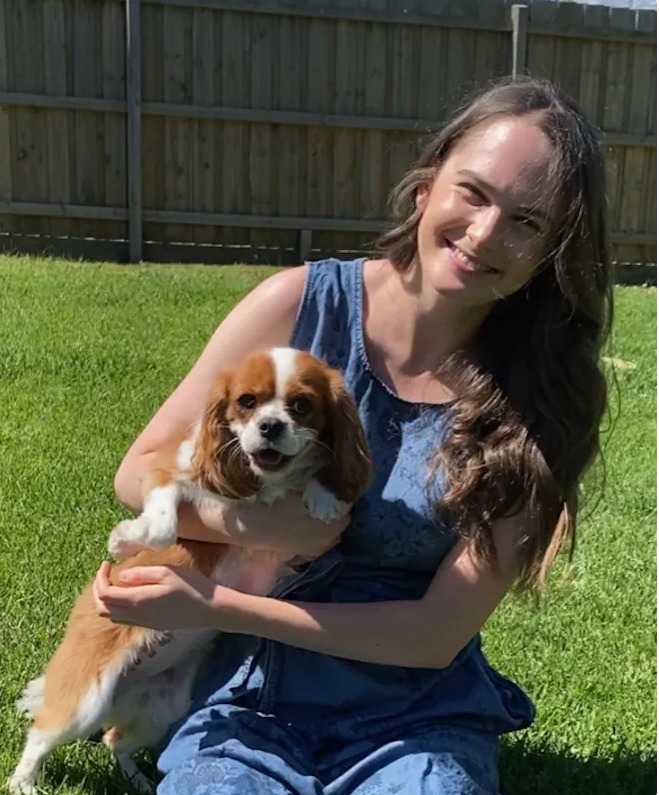 Improved access to technology, such as Telehealth, has saved many hours in my day and prevented the exacerbation of my symptoms that arise from many hours attending appointments. This is a gift that has finally been given and, I hope, is never rescinded.
Additionally, the wider adoption of online platforms for workshops, classes and work has provided increased access to growth and learning opportunities. Again, saving travel time, energy and carer resources.
Tayla is holding a light brown and white cocker spaniel. She is kneeling on a green lawn and is wearing a blue jumpsuit. In the background is a tall wooden fence.
The new norm of fostering and maintaining personal connections online, especially with family and friends, is a crucial step forward to those with a disability. It is vital to be able to curate a strong, stable community, especially when coping with the unknowns of symptom progression, when meeting new people can become more challenging.
While navigating a world with a threatening airborne virus, daily choices around safety, health, connection and quality of life, can become overwhelming and exhausting. Experiencing grief over lost expectations and hopes during the past two years is completely valid and even expected.
Going forward, I'm focused on two things. The first one is, how can I plan ahead for success, controlling what is within my power with the supports available? The second is letting go, which is more challenging. Staying mentally present, prioritising my limited time and energy, while cherishing those smaller moments of connection, growth and joy. Knowing it's quality of the time spent, over quantity.
22nd February 2022
An opinion piece by Tayla Richardson posted by Hireup and can be viewed here.